Attention Coaches, Consultants & Experts:
Take & teach a proven program to help you and your clients flourish during these uncertain times!
(And bring new clients into your practice!)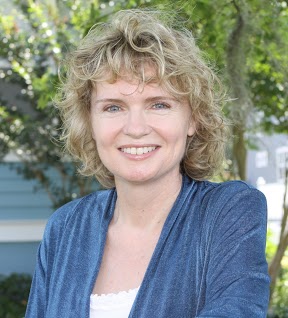 I've worked with thousands of people over the past 20 years helping them thrive, but I've never seen anything like we are experiencing now.
I reflected on the challenges and opportunities before us as coaches and consultants and decided the most powerful offering I could make is the Appreciative Living Learning Circles.
This program has helped people overcome extreme challenges, navigate major life transitions, rebuild relationships and more. They have been run in more than 9 countries in the past 10 years by licensed facilitators, and also by organizations such as The Duke Integrative Medical Center & The National Multiple Sclerosis Society.
I'm offering this program for you to take and teach to help you and your clients  thrive!
The Learning Circles Teach You How To:
Reduce feelings of worry, stress or overwhelm, and feel happier and lighter.

Get clear on what matters most  and take appropriate action to make it happen.

Take the right amount of precaution and make better decisions about what to do.

Setup your day ahead to go more easily and successfully.

Be less bothered by difficult people and situations

.

Be more emotionally available to help others

.

"I was blown away by the power of the Learning Circles. I wasn't sure what the impact would be given the challenges of COVID-19, but participants were able to make huge shifts in their perspectives to see what was good and understand the things they could impact, giving them the strength to persevere. I am loving this so much!"
– Csssandra O'Neill, Author & Founder of Leadership Alchemy.
There are TWO Options:
Option 1: Take the Program.
Option 2: Take it and Teach it To Others!
Here is What You Do Each Week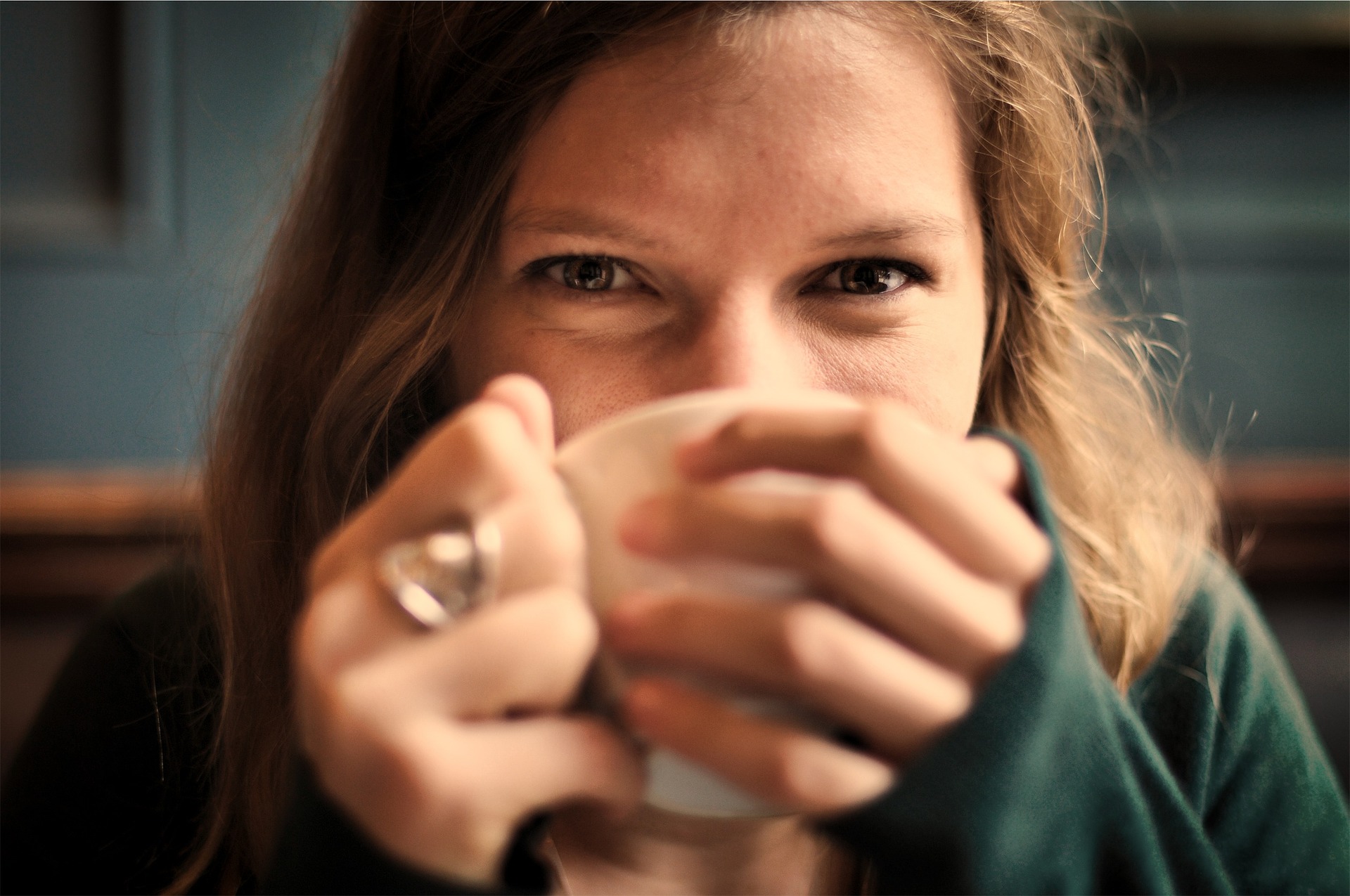 Week 1
Build an Appreciative Mindset. Learn what an Appreciative Mindset is, why it matters, and how to develop it.
Discover the core principles that make up the Appreciative Mindset.
Explore a technique that can help you feel better in any situation.
Practice the core tool that will retrain your brain to develop this Mindset automatically.
Week 2
Get Unstuck. Discover how to move past limiting thoughts and fears holding you back to see new possibilities.
Discover how we get stuck in negative thinking and how to get unstuck.

Explore a powerful technique to deal with challenges and find new solutions.

Practice reframing daily struggles to gain new insights and create more clarity, peace and joy.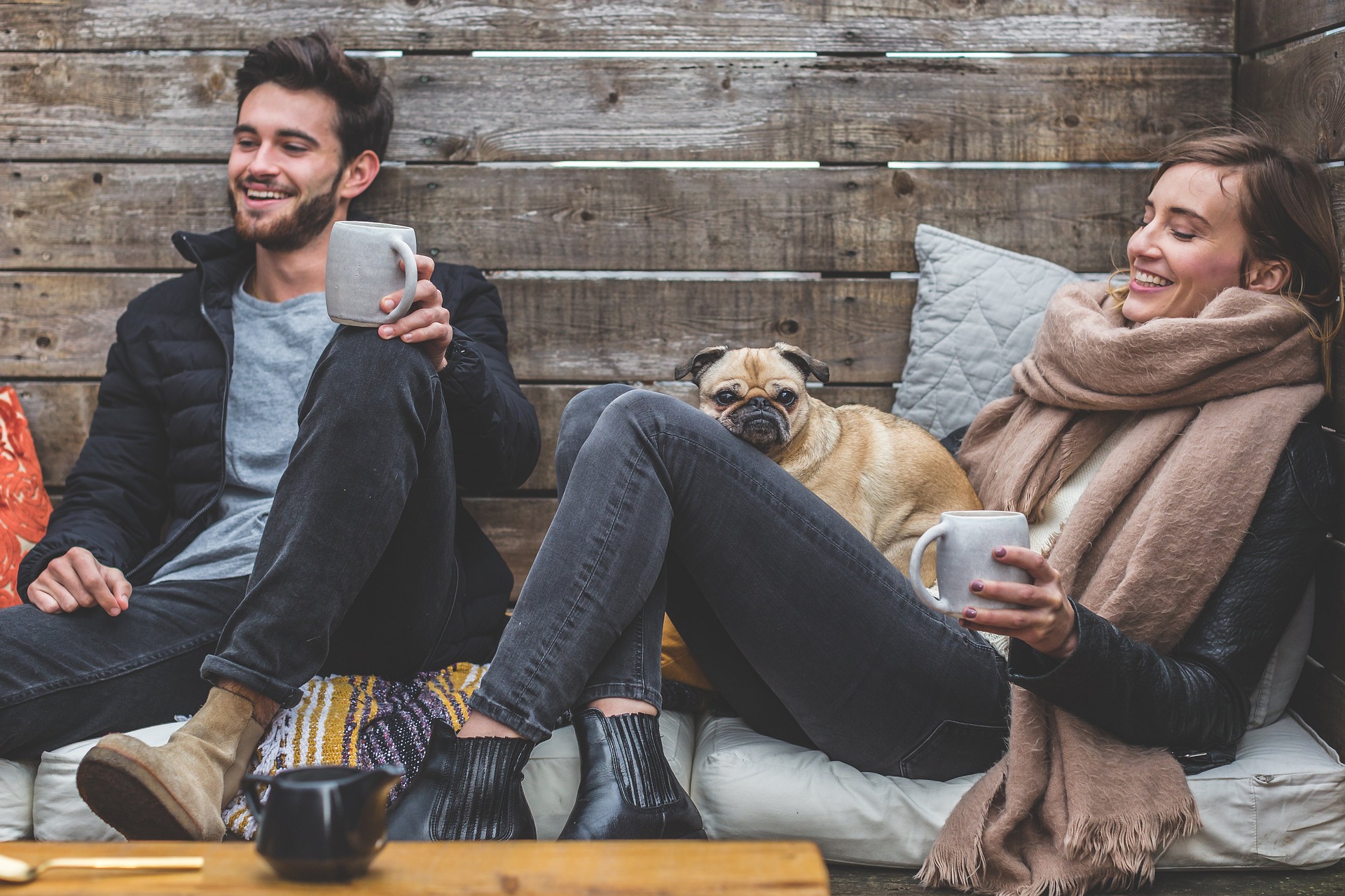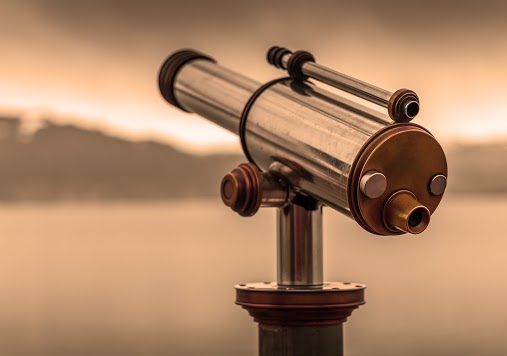 Week 3
Create Your Ideal Day. Learn how to simplify and get clear about what you want, and then make it happen.
Discover how to figure out what you really want instead of what you think you want.
Learn to focus on what you control and let go of what you don't.
Practice a 10-minute technique to define and create your ideal day.
Week 4
Transform Your Relationships. Learn a powerful process to positively shift your relationship experience.
Discover the key to thriving in difficult relationships.
Learn how to take inspired action to create what you really want.
Practice the 3-step process to improve a difficult relationship.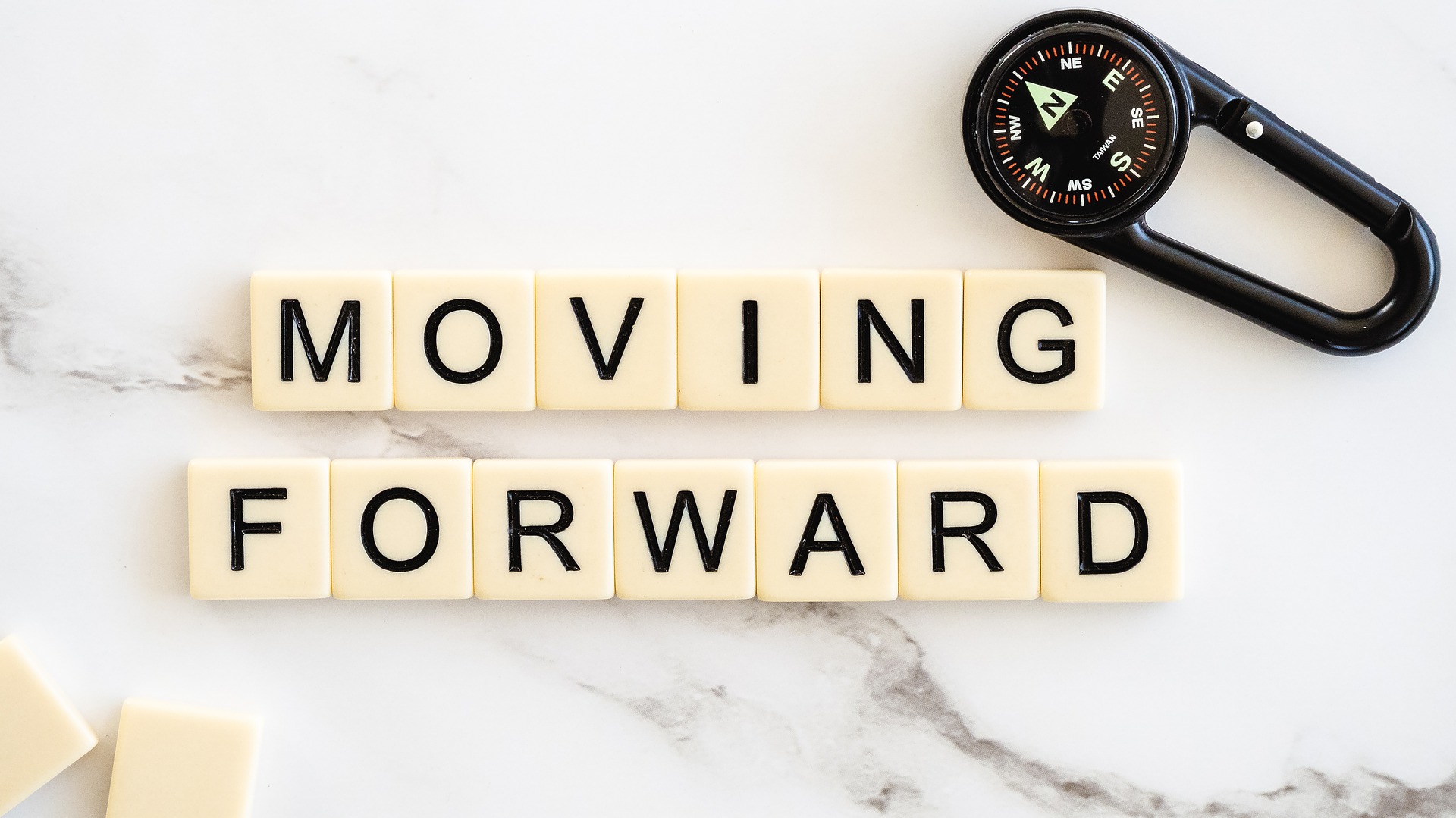 "My mother unexpectedly passed away the month before she was scheduled to move into our mother-in-law suite, so the shock of her death was a major part of my grieving process. I attended grief workshops, read books on grieving, prayed to God, and talked to our friends and family. However, nothing could relieve the pain of my suffering… The Learning Circles brought the peace I had been seeking and the understanding that you can accept the loss of a family member you loved with all of your heart. These principles are the keys to having joy in your life again."
– Brenda Mauritz, Georgia
The Program has 4 Main Components:
#1. Weekly Home-Study Class Recording
Each week for 4 weeks you'll get a training video of Jackie Kelm leading you through the class which you can watch at your convenience. She will provide key lessons and detailed instructions on daily practices to do that week to embed Appreciative Living into your life.
#2. Comprehensive Workbook
The program includes a detailed workbook you'll refer to as you follow along with the class recording. It is very thorough with a summary of the main ideas along with everything you need to know and do for that week.
#3. Daily Practices
You'll have simple 10-15 minute daily practices that will help you create the life you want. You will be given clear written instructions and templates so you know exactly what to do, how, and when each week.
#4. Companion Journal
There are several options for taking notes and doing your exercises, including an electronic journal. Some prefer to use their own written journal or write in the Participant Guide and you can choose what works best for you.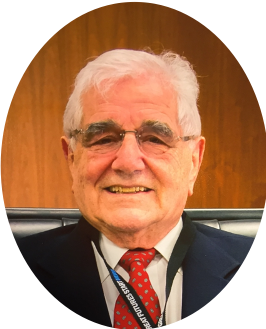 "I took the Learning Circles into the schools as a past principal and school board member, and the results were incredible. Teachers shared key ideas with students and saw an improvement in academics as student-to-student conversation improved. Parents noticed a change as well and started asking, "What's going on? My child came home and gave me a hug today…"

The impact has been far reaching, and I continue to share them in the schools and everywhere I can, from assisted living centers to coffee shops."
– Hank Gallina, California
Here is What the Learning Circles Do
& What They Don't.

The Learning Circles DON'T:
Give you rose-colored glasses. This is where you block out all the bad things going on around you and pretend things are better than they are. This can actually keep you from getting what you want, and can also be dangerous for obvious reasons.
Make life perfect. Having an Appreciative Mindset will help you navigate the ups and downs of life, but it will not stop them. There will always be challenges, and the Learning Circles show you how to use them as opportunities to learn and live more joyfully.
Provide a quick fix or magic pill. While it only takes 10-15 minutes a day to do the simple practices, it does take 10-15 minutes a day. Over time your thinking will shift more naturally, but you have to do the daily practices to make it happen.

The Learning Circles DO:
Allow you to see solutions and good things you are missing. They expand your world-view and allow you to see the positive side of people and situations, opening up new ideas and solutions that are currently out of your awareness.
Help you think clearly and make better decisions.  Research shows your thinking gets worse when you are anxious or afraid. Reducing negative emotion helps you think more clearly, take more constructive action, and make better decisions.
Make you happier with practice. The Learning Circles teach you how to shift your mindset to experience more happiness and joy. Like going to the gym to get stronger, an Appreciatieve Mindset is something  you build through daily practice. There are no shortcuts or magic pills.
OPTION 2:    TAKE IT & TEACH IT TO OTHERS!
Along with the Class, You Get a "Workshop in a Box."
Includes everything you need to run Circles yourself including:
Facilitator training recordings that walk you through everything you need to know and do to run a Learning Circle.

Detailed Facilitator Guide and Annotated Participant Guide that guide you every step of the way through the weekly agendas.

Powerpoint Slides you can use or not as you wish that follow along with the materials. You can change the colors, logo, and whatever you wish to align with your branding. 

Checklists for planning, preparing, and knowing when you are ready to run a Learning Circle.

Marketing support materials including website copy, advertising ideas, and pricing guidelings.

Permission to run as many Circles as you want, charge what you want, and keep all the profit!
ALL THIS FOR THE LIFETIME OF THE PROGRAM!!
Order the Facilitator Package Now
& Get These 3 Great Bonuses!
BONUS 1: Learning Circle Marketing Workshop
($497 Value)
I held a special marketing workshop for Learning Circle Facilitators on how to successfully market your Learning Circle. It included such topics as how to identify and attract your target market, how to use the Learning Circle strategically to help get more clients, and how to offer it as a way to sell higher-priced products. You will also learn how to create a mini elevator pitch and key talking points for networking or advertising your circle. 
BONUS 2:

How to Write & Publish a Book for First-Time Authors ($297 Value)
I've written several books and published every way possible, from printing and self-publishing to being published by one of the largest publishing houses in the world. This is a recording of a paid live webinar I did on what I learned & recommend on getting published for first-time authors.  
BONUS 3:

 Private Facebook Group for Learning Circle Facilitators 
You will be able to participate in this special group to share ideas or get support from other facilitators. It also includes a testimonial bank you can use for marketing once you share your own. Jackie also does Facebook live sessions every once in a while on different topics. It's a great way to network with like-minded people!  
"I've been offering classes for personal growth for over 20 years, and the Appreciative Learning Circle program is, by far, the best organized, practical, results-oriented design I've encountered.  The workbook is comprehensive and easy to follow… The facilitator's guide is complete and covers everything one needs to know to prepare and present the material. I've never had it so easy…and Those who participate in the class consistently reflect on the deep, personal shifts and "aha's" they have…"
– Paula Pociecha, Minister & Evolutionary Coach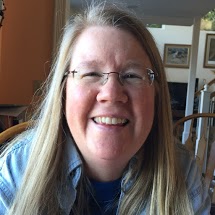 Option 1 – Class Only
Weekly Learning Circle Class Recordings by Jackie Kelm.

All course materials including workbook and electronic journal.

Membership site where you can access all materials with additional links and resources.
Option 2 – Class Plus Facilitator Package
All of the above PLUS…

Facilitator Training Recordings.

Short video clips of Jackie teaching main ideas you can use in your classes.

Facilitator Guide and Annotated Participant Guide.

Optional PowerPoint slides you can use or not if you wish and change with your branding.

License to run classes and get free upgrades to materials for the life of the program.

Ability to run as many Learning Circles as you want and keep all profit.

Marketing support and pricing guidelines.

Bonus 1: Learning Circle Marketing Workshop.

Bonus 2: How to Write & Publish a Book for First-Time Authors.

Bonus 3: Private Facebook Group.
Order Option 2 Now!
Learning Circle Class PLUS Facilitator Package
Includes All Bonuses
Pay only:
$297
$97
USD, Today
and then 2 monthly payments
of $347 ($791 total)
Pay only:
$997
$697
USD, with one easy
Payment 
and no further payment due.


"I am so glad I became a facilitator for the Appreciative Living Learning Circles. The materials are so easy to follow. You have a guide to follow with exactly what to say and checklists of what to prep ahead. It took just a little time to get ready for each class. The time flew and people opened up. Everyone loved them. They wanted them to go on after the four weeks. This is definitely something I want to continue.  Best investment ever." 
– Teresa Pangan, PhD, RDN www.PowerPackedEating.com
Order Option 1 Now!
Learning Circle Class Only
Pay only:
$47
USD, Today
and then 2 monthly payments
of $167 ($383 total)
Pay only:
$347
USD, with one easy
Payment 
and no further payment due.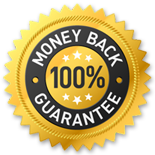 Your purchase is risk-free. If you are not happy with the program for any reason, simply let us know before the 3rd class and get a full refund.
What do I do After Ordering?
1. Order a Book
You will need a copy of one of the Appreciative Living books. See the FAQ below for more info on this.
2. Login to Class Site
Immediately after ordering you will get an email with login information for the membership site. You can access all the class materials there, along with the Facilitator Materials and training if you ordered the package.
3. Take the Class!
You can start your home study class whenever you wish at the day and time you want. You will get instructions on how to do this in the membership site.
Frequently Asked Questions
What do I need for the class? You will need one copy of either The Joy of Appreciative Living book or Appreciative Living. Both books are available as e-books on Amazon if you want the book immediately. The Amazon site says "kindle edition" but it will work on almost any electronic device. You will also need a computer or other electronic device with an internet connection to access all your materials online. We will provide an electronic journal for you to do your practices and take notes, but some people like to purchase their own journal for writing.
When does the program start & end? The class will begin on the day and time you determine, and the weekly recordings will be sent every week on that day and time for the next 3 weeks.
When will I get the Facilitator Training Package? You will get access to all the training materials right after ordering. They are organized in the membership site with clear, detailed instructions on what to do. Everything is online and downloadable.
Is the program live or online? The program is all online. If you become a facilitator, you can run the program live or online and we give you materials and instructions to do both.
The National Multiple Sclerosis Society ran a pilot program with the Learning Circles several years back. Below are comments from participants and their caregivers:
"They made me more open to change & I'm now more appreciative of all that I have."

"I feel this process is transformational; it can result in a whole new context for living!"

"It gave me a new way of thinking and reminded me not to think so negative."

"I love this time and the new friends I have made. I know I am not alone anymore."
Questions? Contact us: (704) 799-0975 or email Admin@AppreciativeLiving.com