In the video below I share how to setup a Bullet Journal to reduce your stress and stay on-top-of-things. You then tackle a tough task and celebrate!
PART 1: I begin by sharing how I organize my life with a Bullet Journal and go through the details of how I set up and the ways I customize it for my own use. It has been a game changer in getting organized, feeling in-control, and prioritizing what really matters. This is about 45 minutes long and I provide links to resources below to start your own journal if you wish.
PART 2: Next, you take an hour to work on something that you have been avoiding or procrastinating on that needs to get done. In the video I introduce the idea and a few people share what they will be doing. Then you turn the video off, go do your thing for an hour, and turn it back on to celebrate with the rest of us.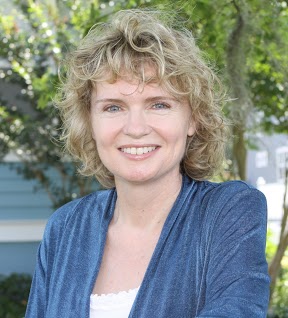 Yes! Send me my free "Joy Package" Ezines, & Info!
Here is a list of supplies I got on Amazon (these are NOT affiliate links)
Inexpensive journal I bought:
The book: (not necessary, but interesting if you really want to use it)
Colored pens that don't bleed through
Get Your Free Joy Package Now!
Don't just get organized, get joy! The Joy Package includes 3 AMAZING GIFTS plus occasional emails on how to become happier, less stressed, and more effective.
FREE GIFT 1:
Handle the Big Stuff
I'll send you "The Flourishing Formula," which is a step-by-step process that will help you handle your biggest concerns, whether it's fear of COVID, anger about social injustice, frustration with political divides, fear of failure, or whatever is waking you up at night.
I'll show you how to:
Identify your biggest pain point.
Assess where you are emotionally.
Give you tools to feel better and  move forward.
FREE GIFT 2:
Feel Better Each Day
On day 2 I'll send you Part 1 of, "Getting Started with Appreciative Living" where  you'll discover simple practices to build an "Appreciative Mindset." This will help you see the world differently to become truly happier. (And no, it's not about putting on rose-colored glasses)
I'll show you how to:
"Rewire" your brain to become naturally happier.
Create more of what you really want in your daily life.
FREE GIFT 3:
Improve Relationships
A week after you've had a chance to work with these powerful ideas, I'll send you Part 2 of, "Getting Started with Appreciative Living." You'll discover how to improve your relationships with even the most challenging people.
I'll show you how to:
Get clear about what you really want in your relationships.
Improve relationships that might be strained from polarization or other differences.
Send me my FREE Joy Package!
"Your work has continued to make a huge positive impact in my own life and the life of my coaching clients. I love the Flourishing Formula and I'm using it to get through a difficult time in my life. Thank you for all you create and continue to create. You make the world and the people in it a better place!"
– Cathy Parham, Wellness Coach